Posted on March 30, 2015 by annetarsia in Annetarsia Knits, Blog.

I found the ideal project to put into the Star Trek bag.  It is a UFO, and like all UFO's, there is a story attached. My daughter, Deborah, is (sometimes) a knitter, and she likes to knit socks.  More accurately, she likes to knit a sock.  One is enough, and unlike other people who forge […]

Continue Reading... Comments Off

on The perfect project for the Star Trek bag
Posted on May 21, 2014 by annetarsia in Annetarsia Knits, Blog, Classes.

Sometimes it seems that my knitting life started at Sock Summit 2009.  That is when I first met a lot of people who have ended up having a lot of influence on my knitting career!  One of those people was Allison, of SSYC.   I was teaching how to knit Argyle Socks, and was always […]

Continue Reading... Comments Off

on Simply Sock Yarn Company and the Namanu shawl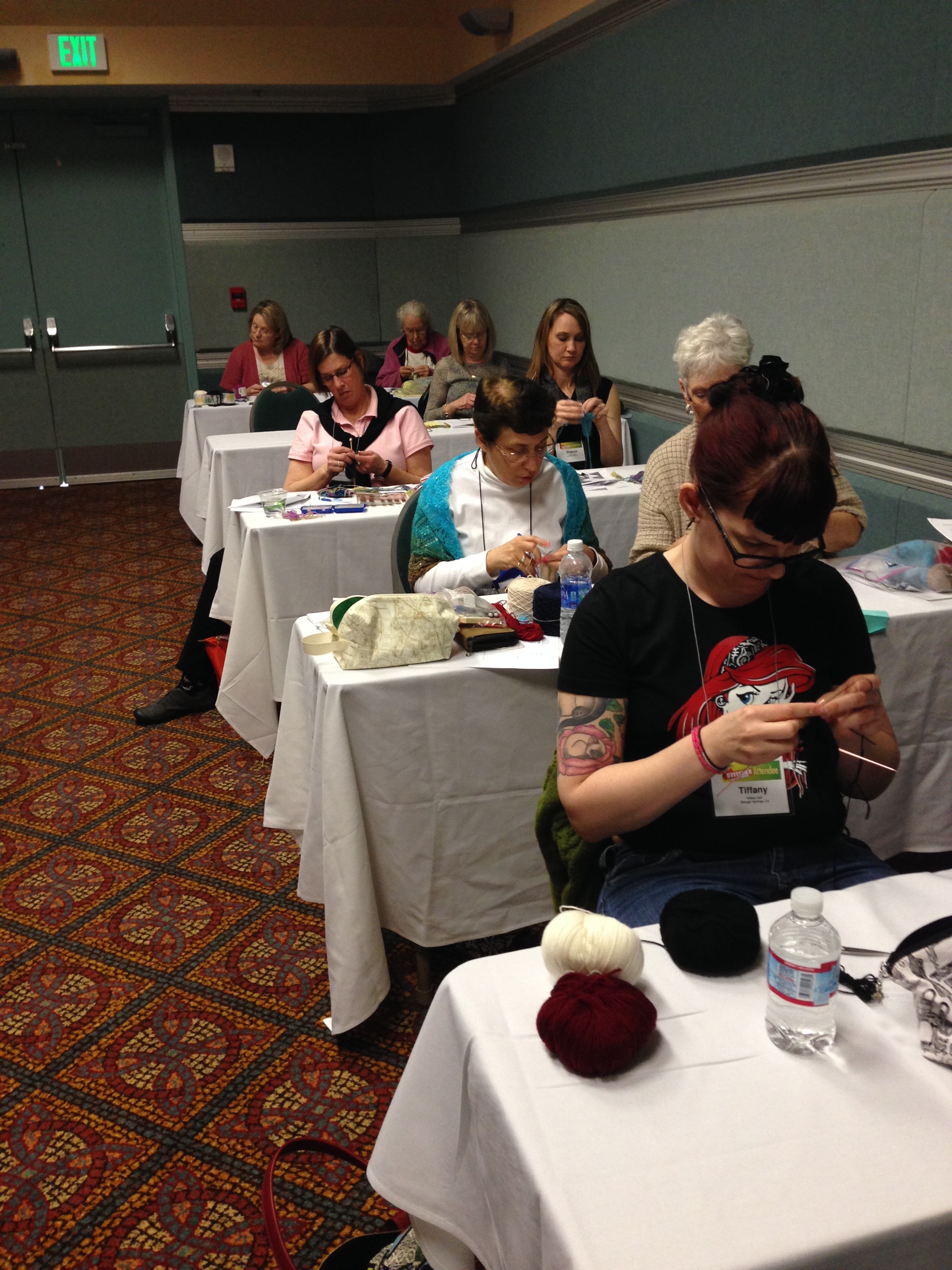 Posted on February 27, 2014 by annetarsia in Annetarsia Knits, Blog.

I just love teaching knitters the ins and outs of argyle socks. I've been teaching this class since Sock Summit 2009, and I not only am not tired of it, I'm enjoying the class more than ever. The yarns we have to knit argyles with just keep getting more amazing, it is super-fun to knit […]

Continue Reading... 1 Comment.