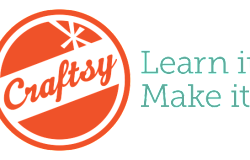 Posted on May 17, 2014 by annetarsia in Annetarsia Knits, Blog, Classes.

A friend sent me a private message, saying that she hadn't heard of Craftsy before reading about it in my blog.  She suggested that I give more explanation about what it is and how to use it, which I am delighted to do! Craftsy has only been around for a scant three years, so what […]

Continue Reading... 1 Comment.