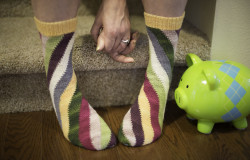 Posted on January 1, 2015 by annetarsia in Annetarsia Knits, Blog.

The New Year is a great time to start something new, and here is a great way to anticipate the warmth and beauty of springtime. This project has been brewing for over a year, as Kate Bachus and I worked to make the perfect handful of colors to make a sock into a Spring Garden.  […]

Continue Reading... No Comments.