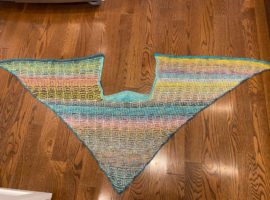 Posted on May 18, 2020 by annetarsia in Annetarsia Knits, Blog.

The Covid-19 pandemic has been devastating in many ways, but I always try to look for ways to flip a situation and see what good can come out of it.  The time I've had at home has been productive.  Maybe not as productive as it OUGHT to have been, but hey, it's a stressful time, […]

Continue Reading... 1 Comment.