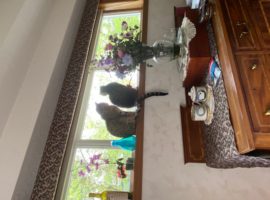 Posted on May 15, 2020 by annetarsia in Blog.

"Adapt, Migrate, or Become Extinct" was a banner on the wall of my high school biology class.  Mrs. Rudfeldt was one of my favorite teachers, and she was a fantastic inspiration – probably why I ended up studying to be a doctor.  This rule was ingrained into me, and is so true.  With Covid-19, we […]

Continue Reading... No Comments.