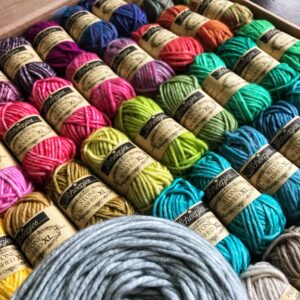 Posted on April 17, 2019 by annetarsia in Annetarsia Knits, Blog.

Walking through the Stitches West 2019 market, this drew my eye. A sampler of color – Scheepjes Stone-washed XL. Just begging to be knit into an Annetarsia project.  At 1260 total yards, I was pretty sure that it was a sweater's worth, but I hedged my bets and started looking for a solid color yarn […]

Continue Reading... 6 Comments.