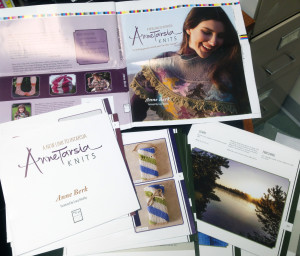 Posted on May 1, 2014 by annetarsia in Annetarsia Knits, Blog, Classes.

When my first child was born, and I counted his fingers and toes, heard him cry, and gazed into his beautiful eyes, I realized how anxious that I had been during my pregnancy, worrying that he (or she) would be healthy. Yesterday, I saw "Annetarsia Knits" for the first time. It isn't bound yet, but […]

Continue Reading... No Comments.