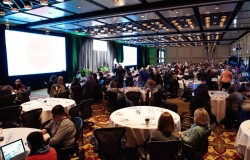 Posted on January 27, 2016 by annetarsia in Annetarsia Knits, Blog, Classes.

I've been home for a few days, and am still thinking about the Craftsy Instructor summit.  I know that I am not alone, as our on-line Instructor forum is buzzing with comments, tips, ways to organize the immense amount of information, and implement ideas from the weekend. Craftsy instructors are unique in that they are […]

Continue Reading... Comments Off

on Craftsy Instructor Summit – yep, I'm still thinking about it.