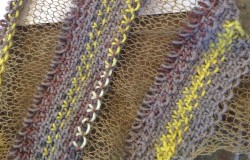 Posted on June 23, 2014 by annetarsia in Annetarsia Knits, Blog.

It is just unbelievable how much the timeline of birthing a book resembles birthing a baby.  Everything is now ready for its arrival. The mailing materials are ready, the labels are written, space is cleared for the boxes of books.  And I feel the same way I did when I was past my due date […]

Continue Reading... No Comments.