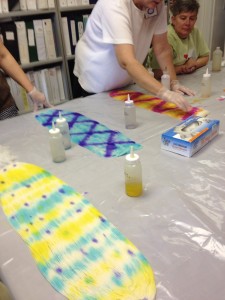 Posted on May 24, 2014 by annetarsia in Annetarsia Knits, Blog.

Jennifer VanCalcar IS Holiday Yarns.  It's a bit hard to believe, considering the amount of great hand-dyed yarn that she produces, but she is basically a one-woman show.  I met her at Village Fiber and Yarn Shop, when she taught a class on hand-dying for the Dizzy Retreat.  Jumping at the chance to be a […]

Continue Reading... 1 Comment.