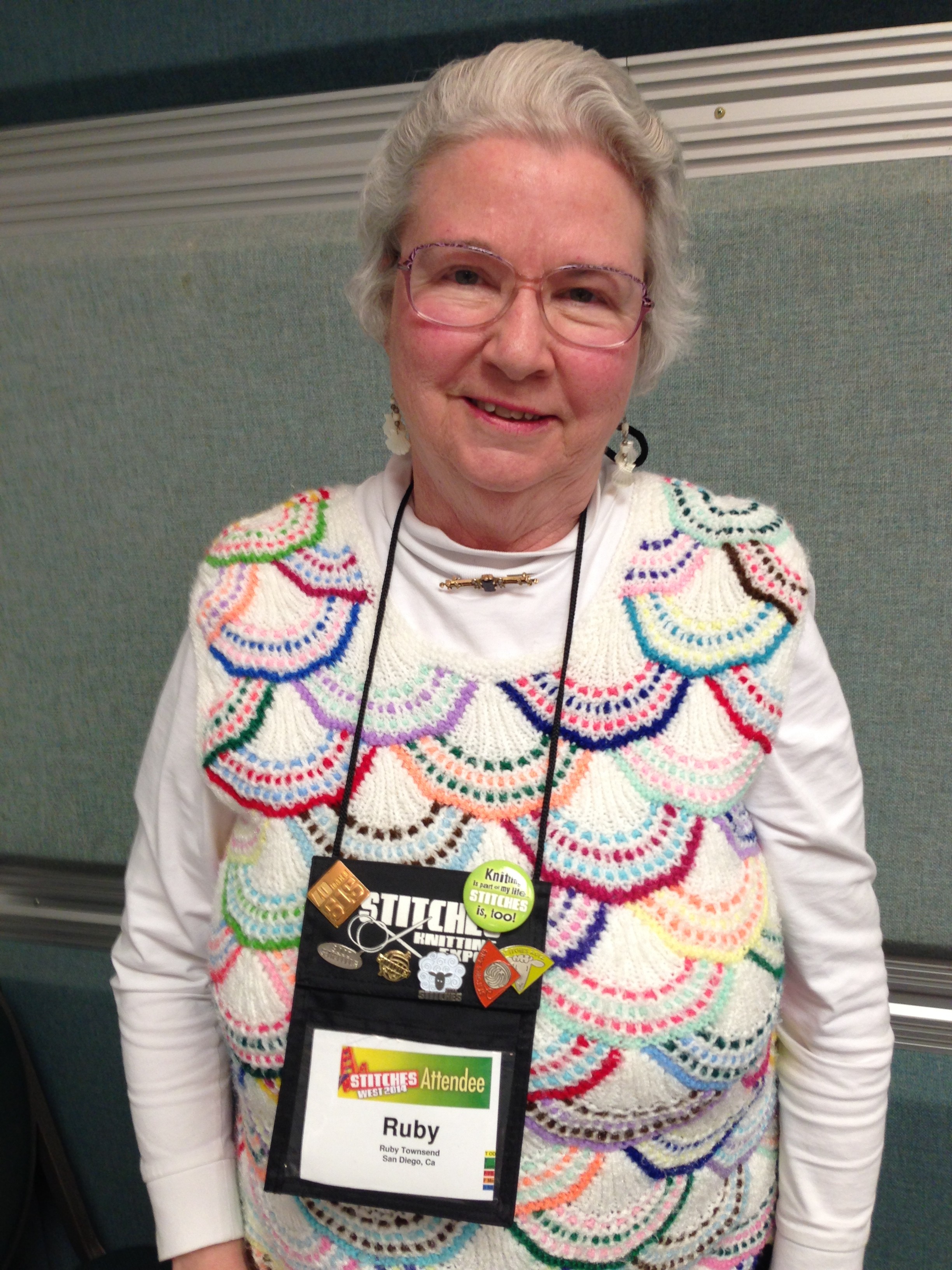 Posted on February 27, 2014 by annetarsia in Annetarsia Knits, Blog.

Ruby Townsend was in the "Intarsia with a Twist" class at Stitches West, to learn how to do intarsia in the round. I like to wander around before class and see what yarn people brought to work with, because it is fun to see what types of yarn knitters bring. Ruby apologized, because I ask […]

Continue Reading... 1 Comment.