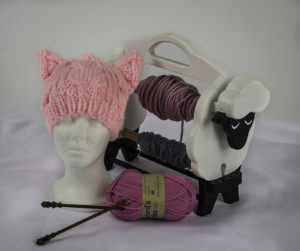 Posted on March 19, 2017 by annetarsia in Annetarsia Knits, Blog.

I have been continuing to knit Pussyhats, and they find homes as soon as they are off the needles.  The local stores are OUT of pink yarn, so I have been ordering pink yarn from wherever I can find it on the internet.  I look for Super-bulky acrylic, to keep the cost down and for […]

Continue Reading... Comments Off

on Pussyhats Galore!