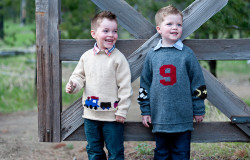 Posted on September 16, 2014 by annetarsia in Annetarsia Knits, Blog.

Knitters? Blindly follow patterns? What is the fun in that? Especially Annetarsia patterns, as I expect people to use them as a springboard for their own inspirations. So, I was thrilled to get my first inquiry about how to turn the Kelly sweater from Annetarsia knits from being knit from the hem up, to knitting […]

Continue Reading... No Comments.