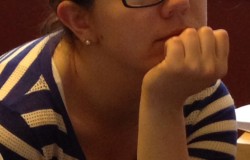 Posted on May 29, 2014 by annetarsia in Annetarsia Knits, Blog.

I have incorporated computers into my life pretty extensively.  We moved to electronic health records years ago.  I post to Twitter and Facebook, I take and edit photos on my phone, and figured out how to do a blog, didn't I? For someone who learned trigonometry on a slide rule, I think I've adapted really […]

Continue Reading... 5 Comments.