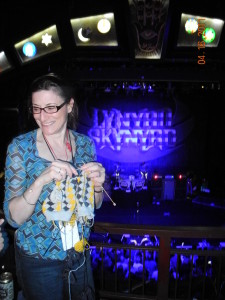 Posted on April 29, 2014 by annetarsia in Annetarsia Knits, Blog, Classes.

Annetarsia is basically intarsia for lazy knitters.  This means that, in my world, I strive for the absolutely easiest way to knit everything. As I reported in the last blog post, Bold Move requires the MC be knit from the skein.  This complicates the knitting, because the tethered MC tangles with the butterflies of contrast […]

Continue Reading... 3 Comments.