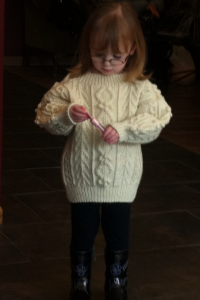 Posted on May 23, 2014 by annetarsia in Annetarsia Knits, Blog.

Congratulations to Nadine (aka nfegram), who will be watching for a package of luscious "Yummy Toes" from Miss Babs in the mail!  Thanks to everyone who commented on the posts.  This was so much fun that I plan to have many more give-aways in the future. Next, hearty congratulations to Cheryl Scallon, who was notified […]

Continue Reading... 10 Comments.