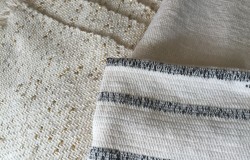 Posted on August 31, 2015 by annetarsia in Annetarsia Knits, Blog.

I'm still playing with my Baby Wolf loom, and the practice is speeding my progress, if nothing else.  The warps are going on smoother and more efficiently, so I can spend more time choosing patterns to try and seeing what happens when I add new weft, or change treadling pattern, or anything else that comes […]

Continue Reading... Comments Off

on Practice makes…..pretty stuff!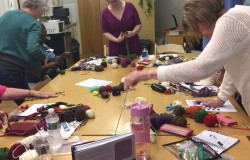 Posted on August 16, 2015 by annetarsia in Annetarsia Knits, Blog, Classes.

This month I had the chance to teach at Lion Brand Yarn Studio, in Greenwich Village, NYC.  I was honored and pleased to be invited, and had a wonderful time.  The staff and students are amazing, and if you go to NYC, you should definitely make the time to check it out. […]

Continue Reading... Comments Off

on Lion Brand Yarn Studio