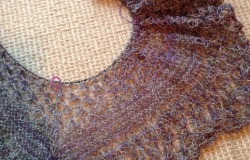 Posted on October 27, 2014 by annetarsia in Annetarsia Knits, Blog, Classes.

Today I walked for an hour on the treadmill, and I couldn't have made it without Lucy Neatby.  Boy, walking on the treadmill is boring.  But I finished "My First Sock", which made the time pass quite easily.  Lucy covered picking up stitches, and how to tighten the picked up row.  She also had a […]

Continue Reading... No Comments.