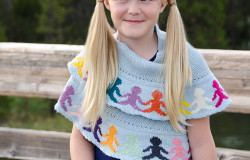 Posted on May 21, 2014 by annetarsia in Annetarsia Knits, Blog, Classes.

Sometimes it seems that my knitting life started at Sock Summit 2009.  That is when I first met a lot of people who have ended up having a lot of influence on my knitting career!  One of those people was Allison, of SSYC.   I was teaching how to knit Argyle Socks, and was always […]

Continue Reading... No Comments.