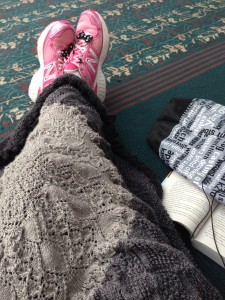 Posted on April 19, 2014 by annetarsia in Blog.

The Pi Shawl is a Finished Object (FO)!!!  I finished the edging on the flight home from Stitches South. Today I gave the finished shawl a bath, and pinned it out on our bed, the only place large enough to hold the entire shawl.  The cats aren't happy about being shut out of the bedroom, […]

Continue Reading... 3 Comments.