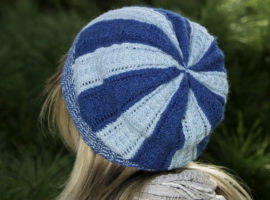 Posted on September 3, 2016 by annetarsia in Annetarsia Knits, Blog, Classes.

One of my favorite patterns in "Annetarsia Knits" is the Rose City Hat.  I have knit several of them, and for a quick knit it packs a lot of visual punch.  After I had the pattern thoroughly memorized, I decided to mix it up and use different yarn and stitch patterns.  The result is another […]

Continue Reading... Comments Off

on "Stumptown Slouch"- a fun, fast hat to knit for the Fall season!