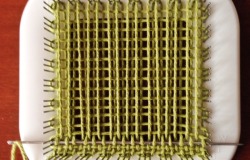 Posted on November 24, 2014 by annetarsia in Annetarsia Knits, Blog.

I am in love.  Unexpected, giddy love.  I was ordering stuff for the Baby Wolf from Webs, and as long as I was clicking away, the Zoom Loom somehow jumped into my shopping cart.  Yesterday I got it out and started to experiment with it.  The world fell away, and hours later I was still […]

Continue Reading... No Comments.