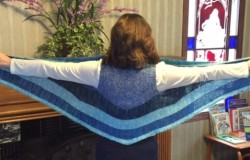 Posted on March 24, 2016 by annetarsia in About Anne, Annetarsia Knits, Blog.

I didn't mean to do it.  Honestly, I had the best intentions to follow direction when I asked StephenBe to help me pick yarns to knit his pattern, the Shawlvest, when we were both at StitchesWest.  I carefully listened as he advised me how to place the colors and mix them, as 3 yarns are […]

Continue Reading... Comments Off

on StephenBe meets Annetarsia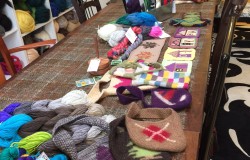 Posted on April 28, 2015 by annetarsia in Annetarsia Knits, Blog.

The past two weeks took me to Interweave YarnFest, the Boston Marathon, StephenBe's Yarn Garage and Yarnover.  Every day was an adventure, an opportunity to meet new people, visit and learn from old friends, and enjoy seeing different parts of the country. I was so busy running around and enjoying the moment that I didn't […]

Continue Reading... Comments Off

on There and Back Again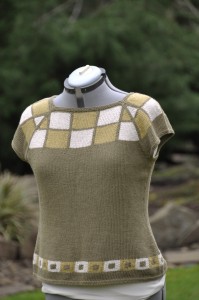 Posted on March 28, 2015 by annetarsia in Annetarsia Knits, Blog, Classes.

The weather this spring has been spectacular, and I have been spending lots of time outside.  I'm in heavy training for the Boston marathon, which means hours of running every week.  It is cutting into my knitting time, but I only have a few weeks left until the event. Running is going well – which […]

Continue Reading... Comments Off

on Progress on all fronts!