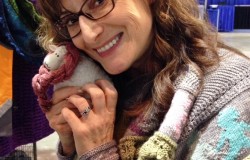 Posted on October 13, 2014 by annetarsia in Annetarsia Knits, Blog, Classes.

I would like to thank the students, vendors and staff of Stitches East 2014 for an amazing show.  It seemed that I was busy every minute, either teaching, visiting or signing books (sometimes all at once!), so I may not have properly expressed by gratitude and appreciation at the time. My classes were all full or […]

Continue Reading... 2 Comments.