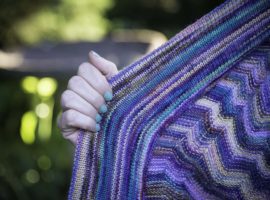 Posted on July 31, 2016 by annetarsia in Annetarsia Knits, Blog, Classes.

I have found, over time, that the sweaters that I wear most are lightweight, which means thin yarn, small needles and lots and lots of stitches.  Fortunately, I am knitting all of the time, anyway, so lots of stitches don't scare me. Agate Ripples is a lot of knitting, but I enjoyed working on it, […]

Continue Reading... Comments Off

on Agate Ripples is finished, and I love it!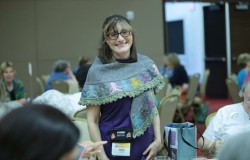 Posted on September 29, 2015 by annetarsia in Annetarsia Knits, Blog, Classes.

This was the very first time that Stitches held an event in Texas.  I was pleased and honored to teach at this inaugural event, and I had a lovely time.  The students were engaged and enthusiastic, the venue is beautiful, and the market was spectacular.  Being the first event, it was less crowded than other […]

Continue Reading... Comments Off

on Stitches Texas