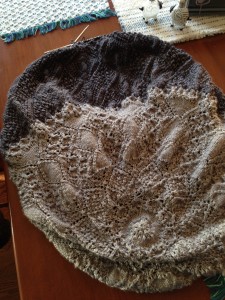 Posted on March 21, 2014 by annetarsia in Blog.

Back in January, I posted about this project, the Event Horizon Shawl from "Stories in Stitches 2", by Donna Druchunas.  I didn't actually finish by 3/14, so I missed Pi Day.  But considering everything else I've been working on (super-fun secret projects- more on them, later), I think I did pretty well to make it […]

Continue Reading... No Comments.