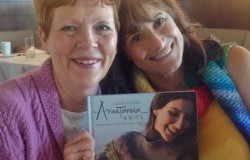 Posted on August 11, 2014 by annetarsia in Annetarsia Knits, Blog.

Stitches Midwest 2014 will live in my memory for a long time.  This was the first event where I was a published author and I was teaching 5 new classes that I have been working on for months.  It was a busy, hectic few days, but everything went beautifully.  I have many people to thank […]

Continue Reading... 2 Comments.