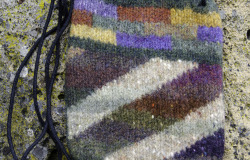 Posted on November 6, 2014 by annetarsia in Annetarsia Knits, Blog, Classes.

Intarsia allows knitters to put color wherever they wish on their knitted fabric.  Sounds great, but can be a bit scary.  What if it doesn't look good?  That is in our head, and in actuality, it is very hard to make big enough mistakes to notice.   Yeah, yeah, I know, Bad Christmas sweaters are […]

Continue Reading... No Comments.