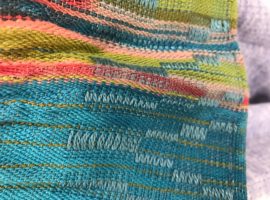 Posted on December 9, 2016 by annetarsia in Annetarsia Knits, Blog.

In my journey to become a weaver, I know that I really ought to stay focused and practice until I feel proficient with each new thing that I try – different techniques, yarn, loom, etc.  But there are so many wonderful things to explore that I am easily side-tracked.  The Parrot Plumage Crimped scarf from […]

Continue Reading... Comments Off

on Weaving adventure completed!