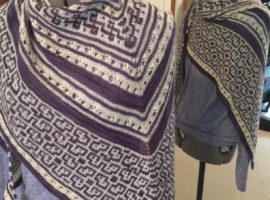 Posted on October 14, 2016 by annetarsia in Annetarsia Knits, Blog.

This has been a difficult few months for me, as I fight to keep up with everything I need to do at work and home, and try not to be distracted by the US election histrionics.  Knitting has been my drug of choice.  I've been working on one project at a time, and as soon […]

Continue Reading... Comments Off

on Knitting binge – antidote for anxiety?