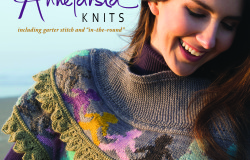 Posted on November 28, 2014 by annetarsia in Annetarsia Knits, Blog, Classes.

My mailbox is stuffed with bargains/coupons/ads, etc, as the Christmas shopping season is in full swing.  Let's face it, none of us really needs anything, but if you are going to give Christmas presents (and of course, we are) it might as well be something that will be personal, fun, and support the fiber community […]

Continue Reading... No Comments.