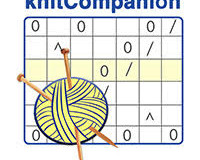 Posted on October 26, 2015 by annetarsia in About Anne, Annetarsia Knits.

Big news for Annetarsia knitters!  When I was writing Annetarsia Knits, I desperately wanted knitters to be able to control the chart colors, and change them to the colors they wanted to knit with.  Sally Holt is the genius behind knitCompanion, which does more than any other medium to allow knitters to manipulate and monitor […]

Continue Reading... Comments Off

on Annetarsia Knits is available for the KnitCompanion platform!