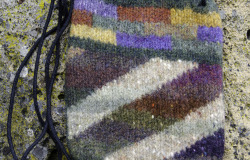 Posted on December 6, 2014 by annetarsia in Annetarsia Knits, Blog.

I am a fortunate person in that I have friends – people whom I love and who love me, and we support each other.  I never, ever take that for granted.  I thought of this today as I finished up the 3 weaving projects I've been working on.  Currently taking a bath, waiting for wet-finishing, […]

Continue Reading... No Comments.