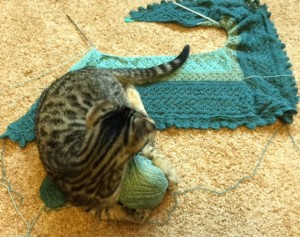 Posted on January 4, 2015 by annetarsia in Annetarsia Knits, Blog.

For the start of the New Year, I did some cleaning and organizing.  I separated yarn stashes (yes, plural, but don't judge), class samples, and samples from "Annetarsia Knits".  Weaving tools and yarns have their own space, now, and then I tackled some spaces that I haven't checked in awhile.  That uncovered some treasures!  I […]

Continue Reading... 1 Comment.