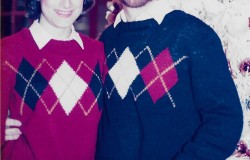 Posted on January 17, 2015 by annetarsia in Annetarsia Knits, Blog.

I learned to knit as a child, but did not stick with it. I learned again in college when I studied in Ireland my junior year. I knit a cabled scarf, and crocheted an afghan with borrowed tools from my host family. When I returned home to the US, I got busy with school and […]

Continue Reading... No Comments.