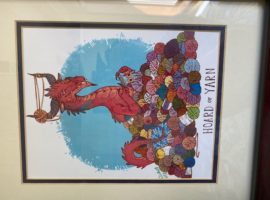 Posted on May 25, 2020 by annetarsia in Annetarsia Knits, Blog.

When stuck at home for weeks, it's a great time to get organized, right?  Who else thought you were going to get a whole lot of cleaning done?  Right…… time slips away pretty fast. Well, I really wanted to get SOMETHING done, so I decided to tackle the room that has been my staging area […]

Continue Reading... No Comments.