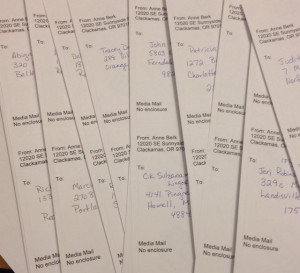 Posted on June 20, 2014 by annetarsia in Annetarsia Knits, Blog.

"Annetarsia Knits" entered the Unicorn warehouse this week, and 34 cases of books immediately were put on new transport and left the building.  32 cases are coming to me, and 2 cases to Village Yarn and Fiber, to be distributed to the Dizzy knitters who helped shape the book.  Bill and I are leaving town […]

Continue Reading... 3 Comments.