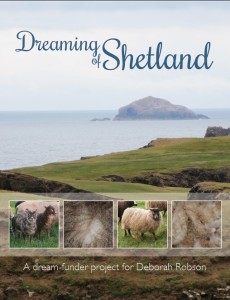 Posted on July 31, 2013 by annetarsia in Blog.

Dreaming of Shetland is a very special e-book that Donna Druchunas thought up as a dream-funder for Deborah Robson to do research into Shetland sheep and Shetland wool.  I happened to be present when Donna had her epiphany, so I got involved, too.  Then, of course I volunteered […]

Continue Reading... 4 Comments.