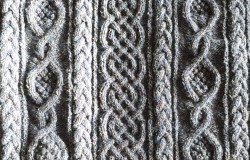 Posted on January 9, 2015 by annetarsia in Annetarsia Knits, Blog, Classes.

Some weeks take forever, and you feel like you aren't getting anywhere.  This was not one of those weeks!  My new Craftsy class, "Simply Stunning Colorwork" debuted and took off like a rocket.  We already have several really great discussions going, people are excited about the class and sharing their own tips, and I could […]

Continue Reading... No Comments.