Astoria sock KAL – let's give away a kit!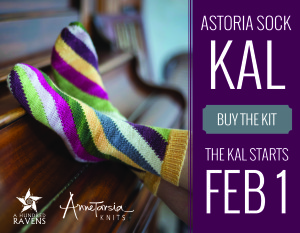 When Kate sent me yarn to knit the Astoria socks, she sent more than I needed.  So, I have a kit of the beautiful mini-skeins to make this sock, waiting for someone to claim it.  Comment here on the blog, and we will randomly select a knitter tomorrow, and get the yarn to you in plenty of time to plan your perfect color sequence before the KAL starts Feb. 1st!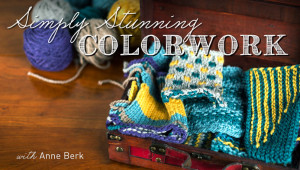 Congrats to Suzied33, who won the drawing for my new Craftsy class, "Simply Stunning Colorwork".  I am very gratified at how many people entered, so for the rest of you, click HERE to get a link for a 50% discount.