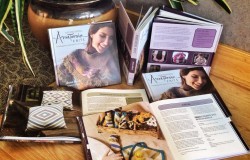 Posted on May 19, 2014 by annetarsia in Annetarsia Knits, Blog, Classes.

I was so busy at IK Knit lab this weekend that I didn't take ANY photos!  (Bad blogger!)  I really did have an amazing time. The students were fantastic and enthusiastic, the venue was delightful, and the market was terrific.  I did buy some treasures in the Market, and will have "show and tell" for […]

Continue Reading... 4 Comments.