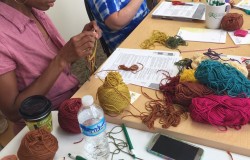 Posted on August 17, 2015 by annetarsia in Annetarsia Knits, Blog, Classes.

Yarn stores are a very particular type of place.  Unlike many types of stores, they have personalities all their own, and knitters have certain expectations when they enter one.  This isn't really fair because they aren't homes, they are businesses.  But, somehow, when a knitter enters a good local yarn store (LYS), it feels as […]

Continue Reading... Comments Off

on the Knitting Boutique, Glen Burnie, MD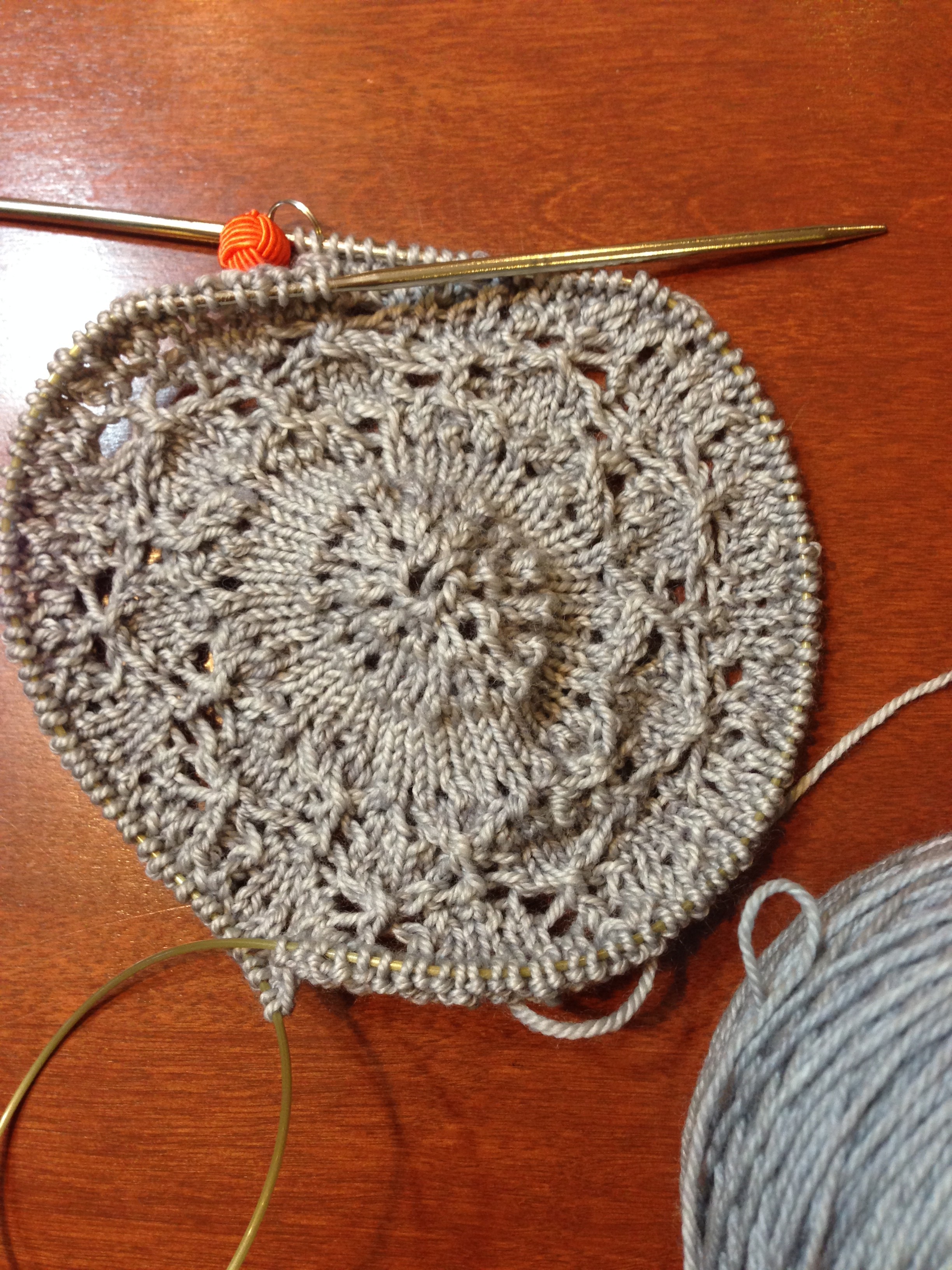 Posted on January 2, 2014 by annetarsia in Blog.

It's a new year, and I couldn't resist the Pi Shawl Knit-a-long, from Stories in Stitches 2.  I really have no business starting a new project, but one of my on-going resolutions is to always be working on some personal knitting.  Technically, that is supposed to be Bill's cabled sweater (I've almost finished the back!), […]

Continue Reading... 2 Comments.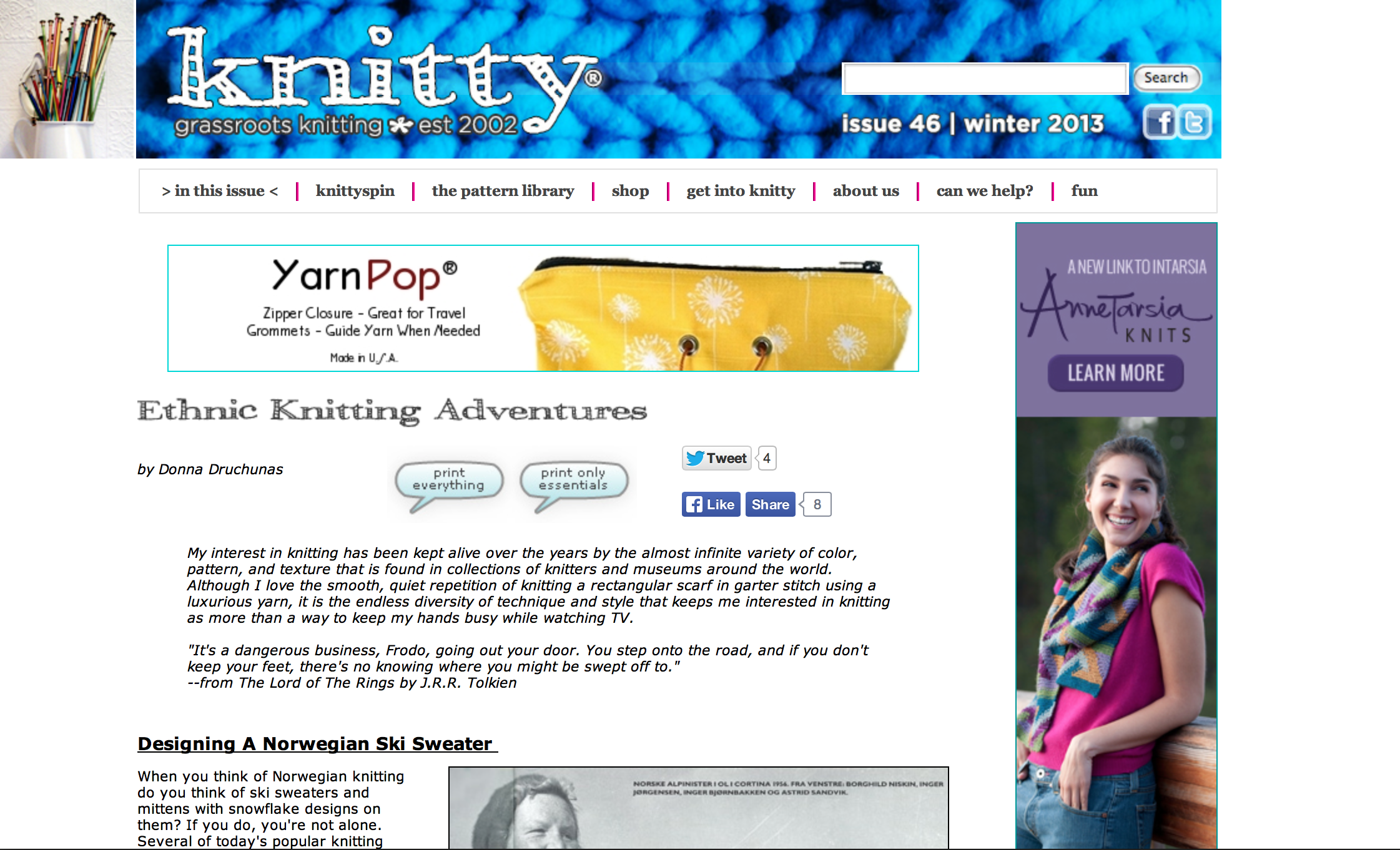 Posted on December 7, 2013 by annetarsia in Annetarsia Knits, Blog.

The new Knitty for Winter is up.  This is always a fun issue, and this one features a "must-knit" sweater by friend and mentor Donna Druchunas.  She happened to spot our new Annetarsia Knits ad on the same page!  Whoo hoo!  Shout out to Bobbie Hodges, who knit the Sunriver scarf, and Sara Olson, our […]

Continue Reading... No Comments.