Annetarsia Knits is in good company!
The new Knitty for Winter is up.  This is always a fun issue, and this one features a "must-knit" sweater by friend and mentor Donna Druchunas.  She happened to spot our new Annetarsia Knits ad on the same page!  Whoo hoo!  Shout out to Bobbie Hodges, who knit the Sunriver scarf, and Sara Olson, our beautiful model.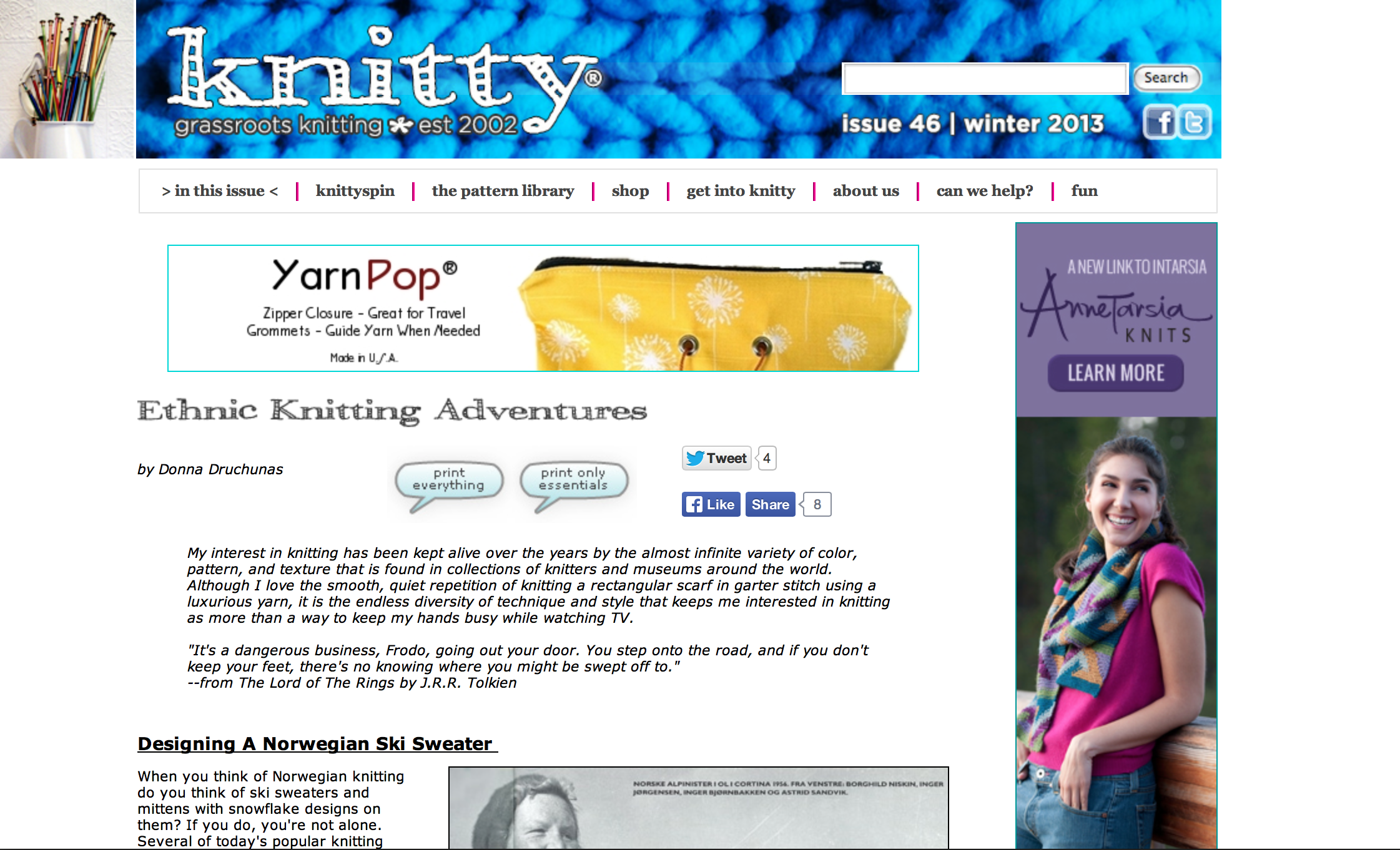 So, have you signed up for our e-mail list yet? I'd love to hear your comments, and feedback!