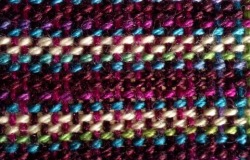 Posted on November 14, 2014 by annetarsia in Annetarsia Knits, Blog.

After launching "Annetarsia Knits", Bill and I started to plan Operation "Take Our Life Back".  One of my goals was to get back to weaving.  I bought a Rigid Heddle loom when starting the actual writing of "Annetarsia Knits".  I had never done any weaving, and wanted to be a beginner at something to remind […]

Continue Reading... No Comments.