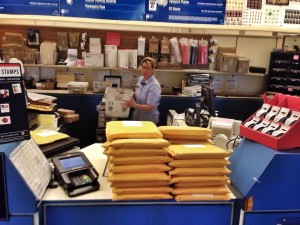 Posted on June 30, 2014 by annetarsia in Annetarsia Knits, Blog.

This first wave of books went all over the world, and there were a gratifying number of them being sent.  It was apparent that a trip to the Post office was in order.  But, which one?  The post offices near home and office were small, old, and slow.  Taking them in was going to be […]

Continue Reading... 1 Comment.